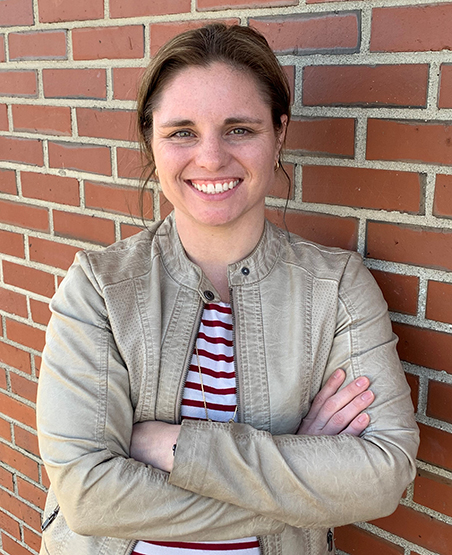 Pittsfield, Maine – September 1, 2021 – Kleinschmidt Associates, an engineering, regulatory, and environmental consulting firm, is pleased to announce that Jillian Davis has been named as Director of Project Management.
In her new role, Jillian will continue to provide corporate focus in leading the ongoing development and evolution of the company's Project Management initiative and will be responsible for the development and implementation of standardized Project Management and Project Coordinator training programs. She will also serve as Project Manager and Project Director on select projects and develop the Project Delivery Support Section.
"Jillian is going to thrive in this new position," says Trevor Lykens, Chief Operations Officer with Kleinschmidt, "She is an incredibly smart and talented Engineer and Project Manager with a great ability to adapt her messaging and communication styles to her audience.  We are fortunate to have someone of Jill's caliber who is so passionate about helping others succeed."
Jillian began her career with Kleinschmidt in 2008 and has served in a variety of project-focused roles. She has a B.S. in Civil & Environmental Engineering from the University of Maine and is a Licensed Professional Engineer in Maine, New Hampshire, Vermont, Kentucky, New York, Nebraska, and Iowa.
About Kleinschmidt
Kleinschmidt Associates performs engineering, regulatory and environmental consulting for North American energy companies and governmental agencies who strive to protect and enhance the natural environment without compromising performance. We work at the intersection of regulatory requirements, environmental science, and engineering solutions to achieve our client's objectives.
For over half a century, Kleinschmidt has continually delivered new ideas that offer practical solutions to tough problems and sensitive issues. Our goal is to bring energy, water, and the environment into balance so future generations will thrive. For more information, visit www.kleinschmidtgroup.com.