Pittsfield, Maine – March 19, 2021 – Kleinschmidt Associates, an engineering, regulatory, and environmental consulting firm, is pleased to announce that Kelly Larimer has been named Chief Technical Officer for Kleinschmidt Associates, and Trevor Lykens, P.E. has been named Chief Operations Officer.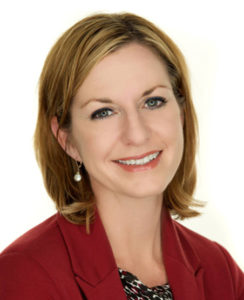 Kelly has been with Kleinschmidt for the past 7 years and has more than 20 years of industry experience that ranges from strategic regulatory planning, land use and environmental science, project management of large capital projects, and Federal Energy Regulatory Commission (FERC) licensing and compliance activities. In her most recent role, she provided long-term strategic planning and operational management for Kleinschmidt's Science, Regulatory, and Modeling & GIST Division. Kelly will now lead Kleinschmidt's strategic initiatives and staff to advance our technical expertise and recognition as an industry leader in the use of technology across all company service areas.
Trevor began his career with Kleinschmidt more than 20 years ago as a civil/water resource engineer.  Over the past 2 decades, Trevor has served many roles for the company, including technical engineer, project manager, client leader, section manager, member of the Board of Directors, and was most recently serving as Director of Project and Risk Management. In his new role, Trevor will provide strategic direction and leadership for corporate business operations including the Company's project delivery capabilities, financial performance related to the execution of contracted work, and overall client satisfaction.
Kelly and Trevor bring an exciting new dynamic and perspective to our Executive Leadership Team", says Jon Christensen, Chief Executive Officer with Kleinschmidt, "and increasing the company's functional focus on our people (CTO) and our client experience (COO) will enhance the strong technical heart of Kleinschmidt, and improve our ability to meet fast-evolving client needs."
As part of the corporate organization changes, Russ Sanford's title has changed to Chief Growth Officer, and Aaron Brasslett remains Chief Financial Officer as their roles continue to expand to accommodate our fast-growing team.
About Kleinschmidt:
Kleinschmidt Associates performs engineering, regulatory and environmental consulting for North American energy companies and government agencies who strive to protect and enhance the natural environment without compromising performance. We work at the intersection of regulatory requirements, environmental science, and engineering solutions to achieve our client's objectives. For over half a century, Kleinschmidt has continually delivered new ideas that offer practical solutions to tough problems and sensitive issues. Our goal is to bring energy, water, and the environment into balance so future generations will thrive.