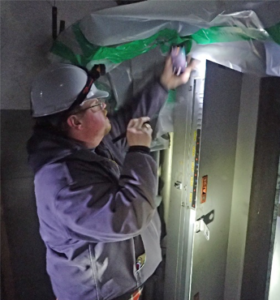 Pittsfield, Maine – February 26, 2019 – Kleinschmidt Associates, an engineering, regulatory, and environmental consulting firm, is pleased to announce that Lucas DeLong, Electrical Engineer, has been appointed Chair of the Institute of Electrical and Electronics Engineers Hydroelectric Power Subcommittee.
The Institute of Electrical and Electronic Engineers (IEEE) engages in developing standards, guides, and technical presentations in the area of hydropower while facilitating information exchange among interested parties in emerging technologies, new developments and advanced techniques in the hydroelectric field.
As Chair, Lucas will be responsible for management of meetings, website maintenance, membership requests, communications with subcommittees, and reporting. At Kleinschmidt, Lucas specializes in designing electrical control systems for hydropower facilities.