Baker River Fish Passage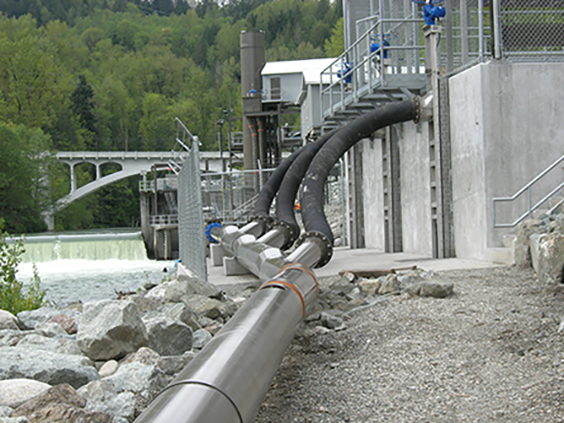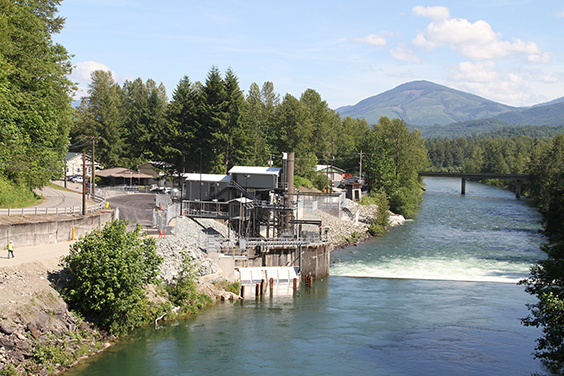 Adult Trap and Juvenile Stress Relief Ponds
As part of the Federal Energy Regulatory Commission (FERC) relicensing of the Baker River Hydroelectric Project, Puget Sound Energy, Inc. (PSE) required engineering support to improve fish passage effectiveness and to comply with license conditions including mandated design submittal deadlines.
Kleinschmidt| R2 designed a complete remodel and major expansion of the existing upstream fish trap facility to improve fish passage capabilities for sorting, transport capacity, and both fish and operator safety. This work included concept development, negotiations with the agencies, initial design development for cost forecasting, final design, construction support and commissioning. The updated facility included extensive sorting facilities with holding ponds to accommodate fish truck loading, designed stress relief ponds, and a safe release outfall for downstream migrants. The redesigned trap was designed to pass approximately 50,000 upstream migrants (Sockeye, Coho, Pink, Chum, Chinook Salmon, Steelhead, Cutthroat Trout, and native Char) during a peak year. The stress relief ponds accommodate approximately 100,000 smolts per day. Modifications to the existing trap included replacing the water supply intake trashrack with a criteria fish screen, increasing the trap flow capacity, automating operations, and adding a fish lock to lift fish to a visual sorting flume with automated gates leading to post sort holding pools and a sampling facility. We designed three stress relief ponds to hold up to 100,000 smolts. Egress is both volitional and forced with a flume type transfer from the ponds to the Baker River. The set of three ponds allows between 48 and 72 hours of holding.
Kleinschmidt's team helped facilitate agency negotiations and developed innovative approaches to retrofitting the facility while meetings all FERC mandated deadlines. According to PSE representatives, the Kleinschmidt design accommodated the increasing numbers of adults at the Project while maximizing operational efficiency and reliability and minimizing capital and operations and maintenance expense.