Clackamas River Hydroelectric Project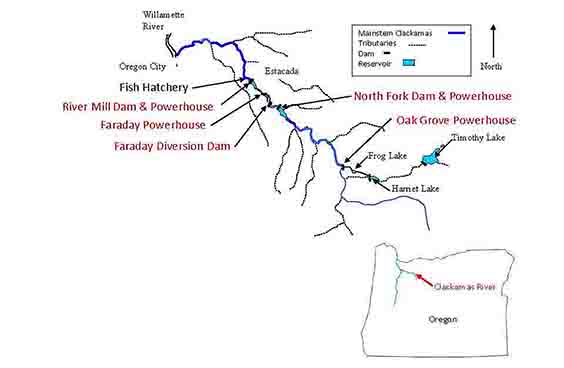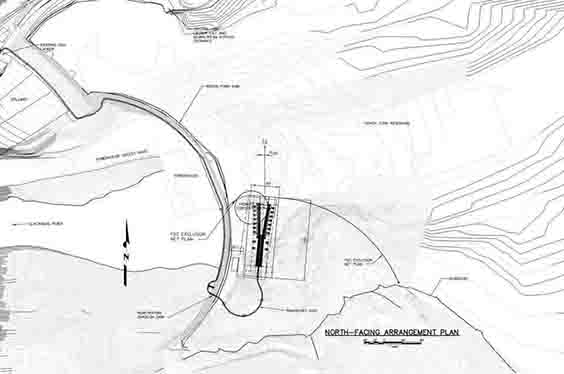 Fish Passage Engineering Design Support during FERC Relicensing Settlement Negotiations
The Clackamas Hydroelectric Project includes a series of dams and diversions incorporating four hydroelectric developments (River Mill, Faraday, North Fork, and Oak Grove) with a total combined generating capacity of 165 MW. The Clackamas River supports anadromous runs of Chinook and Coho Salmon, Steelhead Trout, and Pacific Lamprey, along with various migrating resident species. Portland General Electric (PGE) required engineering design support related to fish passage and protection during PGE's relicensing settlement negotiations.
PGE's goal was to develop a resource protection strategy for the river as a whole, rather than addressing each development individually. As part of the relicensing team, we made presentations and worked collaboratively with state and federal resource agencies, non-governmental organizations, native American tribes, other stakeholders, and PGE at monthly meetings during the preparation of the relicensing documents to identify the fish passage needs and potential alternatives, solicit feedback, and ensure broad stakeholder involvement. Our team developed the alternatives into concept-level designs that addressed feasibility, construction issues, costs, and impacts on project operations. Concept design alternatives developed included floating and fixed surface collectors; a downstream migrant collector manifold integrated into existing project trashracks; juvenile fish sampling facilities; fish bypass channels, pipelines, and outfalls; and an adult trapping, sorting, and truck loading facility to be incorporated into an existing fish ladder. In addition to concept development, we prepared final designs for test facilities including a guide net installed upstream of the North Fork spillway and a wooden attraction and bypass channel installed in the River Mill forebay.
Kleinschmidt's ability to work collaboratively with PGE staff to develop clear objectives for the Clackamas Project as a whole and effectively and efficiently communicate complex technical concepts through extensive outreach to project stakeholders resulted in acceptable conceptual designs.