Coleman National Fish Hatchery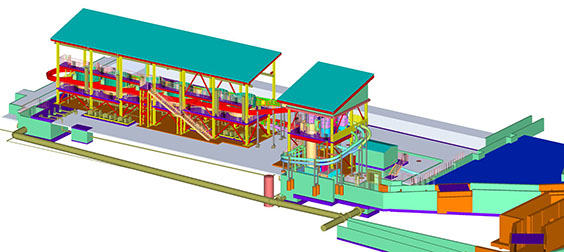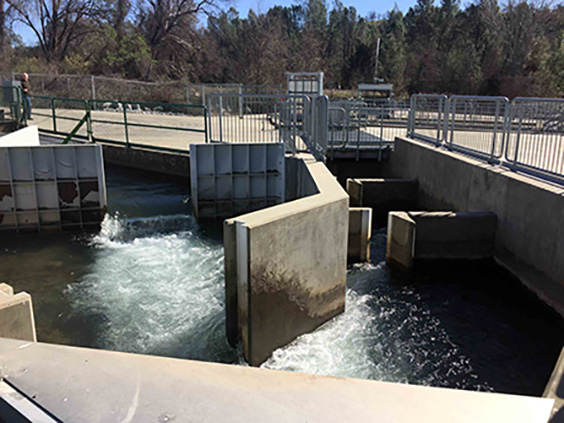 Fish Trapping and Sorting Facility Design
The Coleman National Fish Hatchery (NFH) is located on Battle Creek approximately 3-miles upstream of its confluence with the Sacramento River, and is a major component of the Salmon production program in the Sacramento Valley. The U.S. Fish and Wildlife Service initiated a program to reintroduce winter Chinook Salmon into Battle Creek upstream of the creek barrier that diverts fish into the hatchery. This reintroduction plan requires that winter Chinook be trapped, separated from the hatchery origin and other anadromous and resident fish species, and marked prior to passing upstream of the hatchery barrier.
Kleinschmidt | R2 teaming with Stantec, were responsible for the design of the fish sorting facilities that included a segregation pond, fish crowding assemblies, fish lock assembly, anesthesia and recovery tank, sampling /  sorting table, and flume system. The "pie" crowder and a false weir in the circular tanks assists in the release of fish from the circular tanks. We designed the flume system for returning fish to several destinations including direct bypass to the creek upstream of the barrier, the sampling / sorting table, the hatchery, from the table to the creek upstream of the barrier, and from the sorting table to circular holding tanks for the winter Chinook. Tissue samples are taken from the winter Chinook and sent to the lab for DNA analysis to determine the correct destination. Fish samples are taken daily, then are held in each of the six circular tanks for approximately 5 days as the results of the analysis are determined. We also designed a passive integrated transponder (PIT) tag detector-based system that initiated fish routing to either a resort facility, a pod transport facility, or return to the creek downslope of the circular ponds.
Kleinschmidt staff 's 30+ year history of planning and design work at Coleman NFH was used to quickly develop options for the new water supply system that would address the seasonal changes in operation of the existing hatchery facilities as the fish move through the various rearing units.