Cowlitz Falls Hydroelectric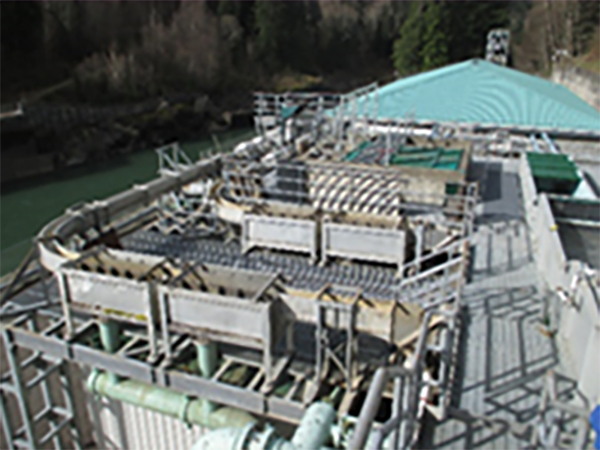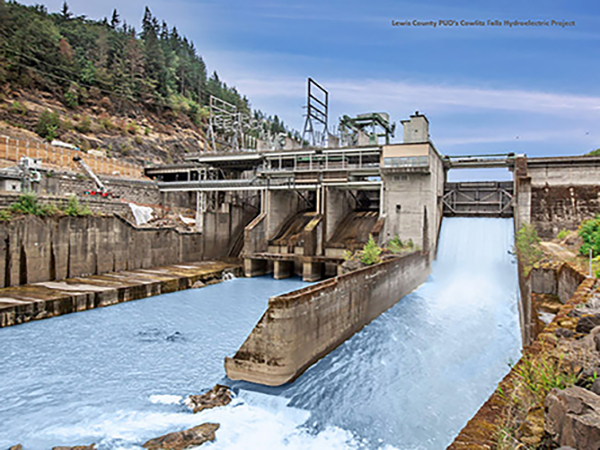 Following completion of the overall North Shore Collector (NSC) surface water fish passage facility design was completed, Tacoma Power required design and construction services to remodel one of the components of the NSC called the Cowlitz Falls Fish Facility (CFFF) consisting of sampling, holding, and transport facilities.
KA | R2 was contracted to design modifications to the CFFF's fish separator, fish sampling facilities, holding pools, fish transport features, and to develop an on-site spring for an emergency water supply. The project also included an 1800 square foot – two story office/storage building along with retrofitting a new bathroom, lunch- room, and mud room into an existing building.
We relied on in-house field biologists to guide the sampling station upgrades. These upgrades included streamlining the existing sampling facilities with a single anesthesia trough and multiple sampling/surgery stations. Recovery tanks were added to the fish release pathways along with a vault and hoist assembly for direct loading of a 500-gallon capacity transport tank. Other improvements included upgrading the supply piping to the adult and juvenile holding pools to maximize the holding capacity. Fish flume operation was automated with a VAKI fish counter and automatic positioning or fish flume outlets to better determine pool loading and subsampling of fish. A vacuum cleaning system with improved access platforms were added to the juvenile holding/winter acclimation ponds. A local 100 gpm spring was developed to provide an emergency water source to sustain fish, undergoing acclimation, when the normal supply is lost. The emergency water supply included a reuse system with the spring supply which includes new aeration towers, recirculation pumps, piping, and filters.
The remodeling upgrades to the fish facility have greatly reduced the harm and stress to fish by: enabling subsampling while effectively counting all the bypassed fish, cooling the holding and transport water with the new spring source, eliminating the risk of overflows (and fish loss) in the pre-sampling tanks, and providing a more streamlined sampling process. The improvements also allow for long term acclimation of juvenile chinook in the holding ponds and a backup water supply through re-use and spring water.