HEC-RAS 6.0 beta is now available!
---
RAS Users!  Go get your copy of HEC-RAS 6.0 beta.  It's now available!!!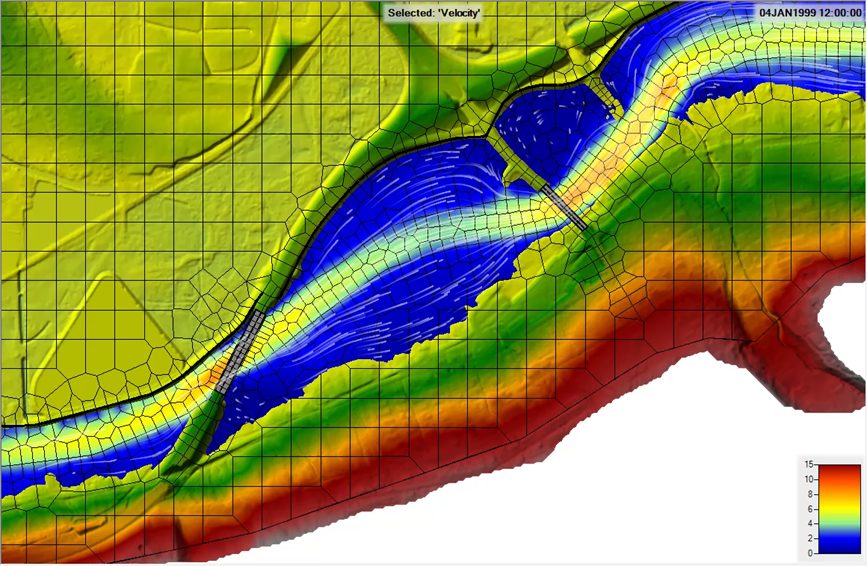 I've had the opportunity to test drive the new 2D bridge feature and it is AWESOME!  Very easy to use and finally gives us the ability to model bridges in 2D!!!  HEC will also make available some data sets to demonstrate how these new features work.
Also…Stay Tuned for an upcoming Full Momentum Vodcast where we'll interview Gary Brunner about all of these new features.
From Gary Brunner, Lead Developer of HEC-RAS:  "I am very happy to announce that we just release HEC-RAS 6.0.0 Beta.  This version represents the most significant release of HEC-RAS since the original 5.0 release that contained 2D modeling capabilities.   This Beta version is being placed on our normal web page, and will be available for anyone to download and try out.  As HEC-RAS Beta Testers, you are hearing about it first through this email.  The Beta test period will last approximately three months, depending on how many bugs are found and the time needed to fix them.   New documentation comes with the software (PDF files), but we now also have an online presence for documentation.  The online documentation has an area for "Known Issues".  We will be keeping this up to date as issues are discovered in the Beta version.  So please monitor this page before sending us any bugs you find.  You can also get to the Bug Report portion of the RAS web page from the Know Issues page, or go directly to the normal HEC-RAS web page to send us any bugs you find.
Here is the link to the HEC-RAS 6.0.0 Beta download area of our webpage:
https://www.hec.usace.army.mil/software/hec-ras/download.aspx
Here is the link to the new HEC-RAS Online Documentation Page:
https://www.hec.usace.army.mil/confluence/rasdocs
Enclosed are the Release notes for this version, which has a description of most of the new capabilities.  Here is a list of some of the most significant new features:
Spatial Precipitation and Infiltration for 2D areas, Storage Areas, and 1D river reaches. 
Bridge Hydraulics inside of 2D Flow Areas.
HECRAS Mapper Editing Tools for all HEC-RAS features. 
1D Finite Volume Solver.
Wind forces to HEC-RAS 1D and 2D. 
Computational Speed Improvements for 2D. 
DSS7
Enhancements to Pump Stations in 2D Areas. 
New Breach Time Series Plot. 
New Hydrograph Plotter. 
Physically Based Breaching Option
3D Graphics/Animation viewer.
Raster Calculator in HEC-RAS Mapper. 
Terrain Modification Tools. 
Enhancements to Grid/Mesh Generation Tools.
New Initial Conditions type for 2D Areas.
Iterative Matrix Solvers, for improved 2D computational speed. 
New 2D Shallow Water Equation solver in HEC-RAS. 
New turbulence modeling methods. 
Non-Newtonian fluids option for 1D and 2D (i.e. Mud and Debris flow modeling). 
2D Sediment Transport Computations (transport, erosion and deposition for 2D modeling). 
New 1D Sediment Features.
New Water Quality Computations. 
New Debug Report Zip File Option. 
Thank you for being Beta testers of the HEC-RAS software.  We appreciate your time in testing and evaluating HEC-RAS."