HEC-RAS Live Training in Denver, CO
---
Professional Development Course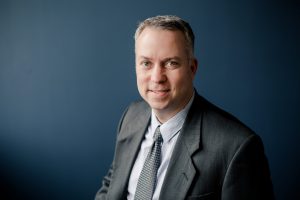 Are you ready to elevate your HEC-RAS skills to new heights? Don't miss our highly anticipated in-person live training course in Denver, Colorado, from August 1, 2023, to August 3, 2023. Sign up now to secure your spot!
Over three action-packed days, you'll gain invaluable insights into 2D and combined 1D/2D HEC-RAS Modeling from our expert instructors, Chris Goodell and Ben Cary, as they cover a wide range of essential topics:
2D Mesh Development
Breaklines and Refinement Regions
1D/2D Inline and Offline Connections
2D Bridges
RAS Mapper Pre- and Postprocessing
Terrain Modification Tools
1D/2D Dam and Levee Breach Modeling


Ben Cary, P.E., CFM
At just $1295 per person, this is an affordable investment in your career development. Plus, we've secured a room rate of $199 per night at the Hyatt Place Denver Downtown and a reduced parking rate of $35 per night to make your stay as comfortable and convenient as possible. Use group code G-KLEI at the link above to receive the event rate. Rooms are limited, so book your room today! 
But that's not all! We're thrilled to announce that we'll be hosting a free-to-attend HEC-RAS Pub & Grub event in Denver on August 2nd, giving you the chance to connect with other modelers and get answers to all your burning questions in a casual, informal setting. Grab a pint, watch some local experts speak about HEC-RAS, and join the conversation.
Space is limited, so don't wait to sign up for this can't-miss event. Join us for an exciting learning experience that will take your HEC-RAS proficiency to new heights.
Chris Goodell and Ben Cary will lead this course. Chris's blog, The RAS Solution, is the go-to for engineers and water resource professionals. If you have any questions, please email us at hec-ras@kleinschmidtgroup.com. Check out their new Full Momentum Vodcast https://www.kleinschmidtgroup.com/full-momentum-vodcast/.