Online Class: 1D/2D Modeling with HEC-RAS – Save the Date!
---
Hey RAS Users-
This is a "Save the Date" notice for an upcoming
Online
1D/2D HEC-RAS training course I'll be giving starting May 20, 2020.  We'll be covering everything from setting up a 2D model, a 1D-2D combined model, RAS Mapper pre- and post-processing, viewing output, river restoration, to dam/levee breaching.  The class will consist of a mix of informative lectures focusing on practical aspects of 1D-2D HEC-RAS modeling and interactive exercises. 
Sign up here for priority access to this course:  https://lnkd.in/ek-Ugik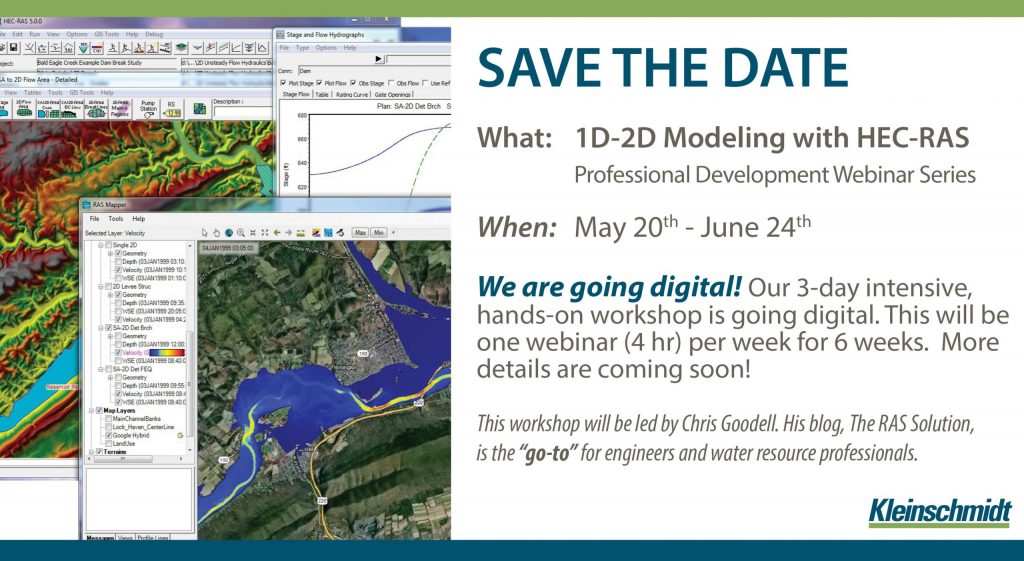 Come join me for a great opportunity to learn the tricks of 1D-2D modeling in HEC-RAS and to network with fellow HEC-RAS Users.