Pittsfield, Maine – August 14, 2019 – Kleinschmidt Associates, an engineering, regulatory, and environmental consulting firm, is pleased to announce that Trevor Lykens has been named Vice President, Project and Risk Management Division, for Kleinschmidt Associates.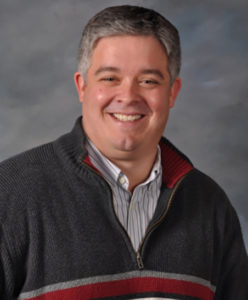 In his role, Trevor will be responsible for implementing and constantly improving the Project Management Program and leading our team of engineering, environmental, and regulatory Project Managers in utilizing a 'best-practice' approach to Project Delivery. The position also includes the corporate responsibility for identification and management of risk.
"Earlier this year Trevor was promoted to Director of Project and Risk Management and he has been working hard to improve our capabilities and internal processes in that regard," says Scott Ault, Chief Technical and Operations Officer with Kleinschmidt. "His hard work, due diligence, and intelligent decision making, not just as Director but throughout his career here at Kleinschmidt, has resulted in a well-deserved promotion to Vice President."
"It's an exciting time at Kleinschmidt, and I'm honored to be provided the career growth opportunity to leverage my nearly 20 years of experience of working on multi-disciplinary projects and building relationships with clients to lead our Project and Risk Management program as it continues to evolve to accommodate our client needs," says Trevor Lykens, Vice President, Kleinschmidt.
About Kleinschmidt
Kleinschmidt Associates performs engineering, regulatory and environmental consulting for North American energy companies and governmental agencies who strive to protect and enhance the natural environment without compromising performance. We work at the intersection of regulatory requirements, environmental science, and engineering solutions to achieve our client's objectives.