Bascule Gate Replacement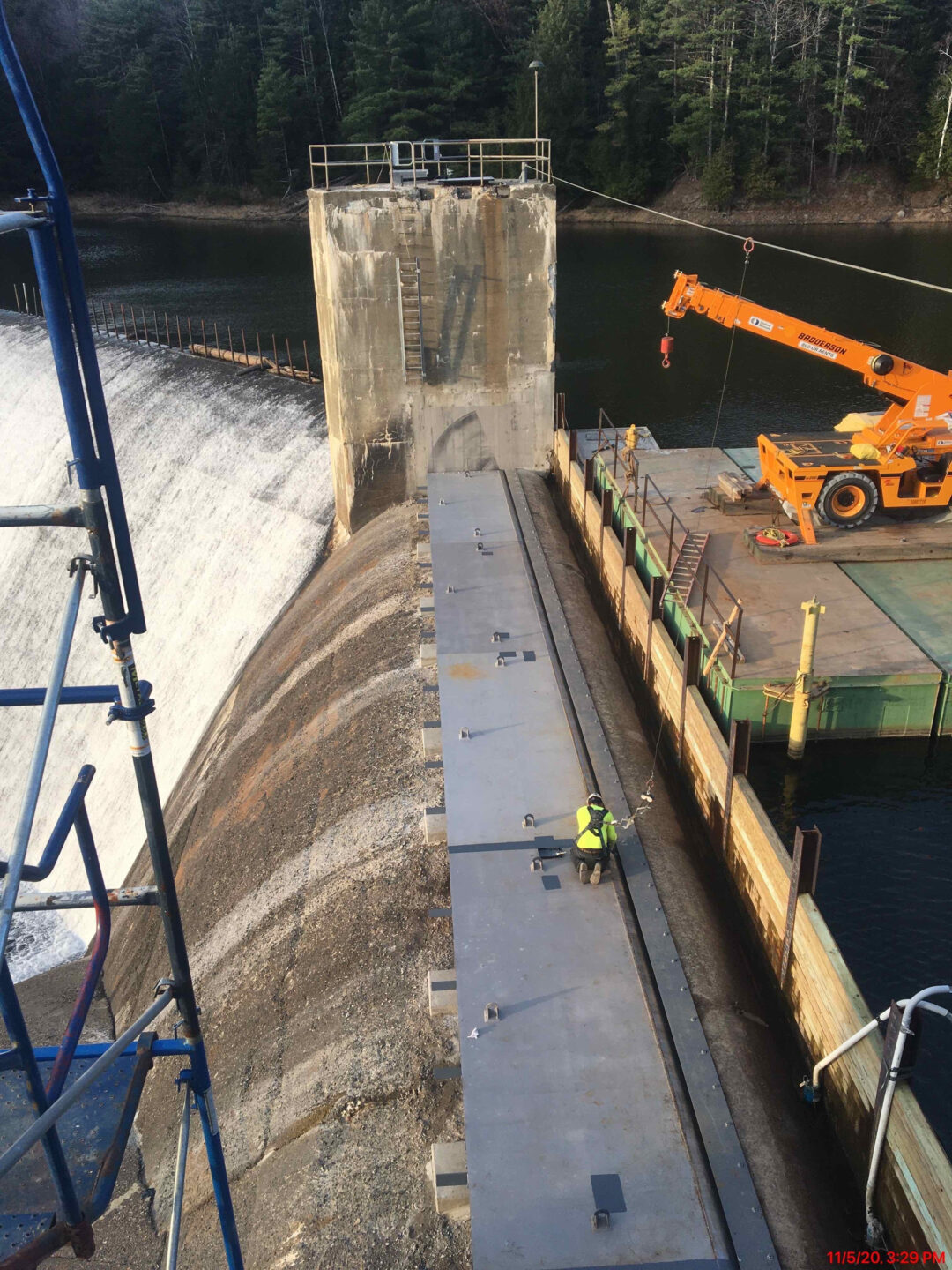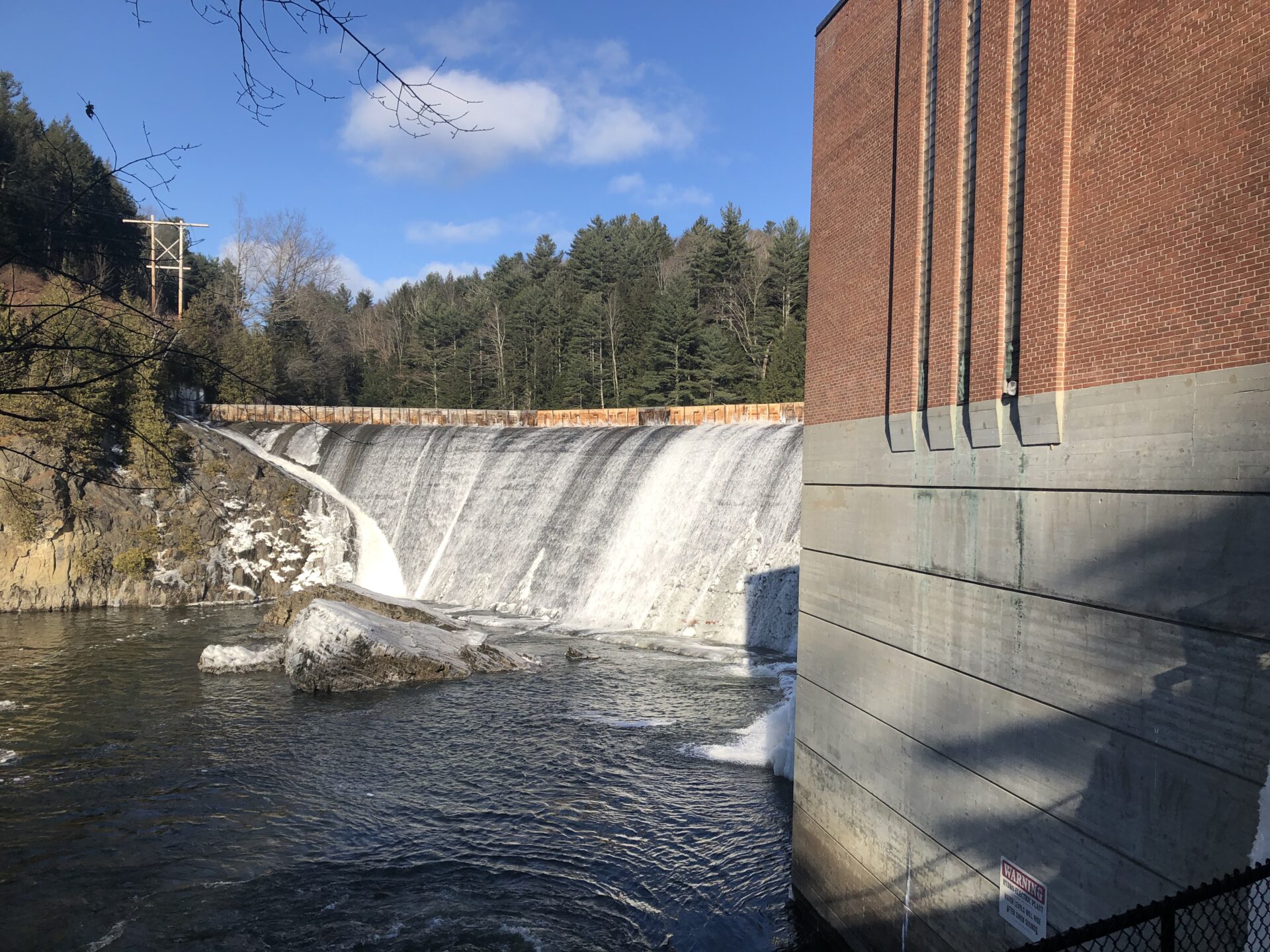 Efficient gate replacement process helped meet cost and schedule objectives
The client's original Bascule gate was damaged and became wedged against the abutment plates preventing the operation of the gate. Based on an inspection of the gate, the client chose to replace the gate rather than repair the gate due to the extent of the damage. They chose to replace the gate with a Rodney Hunt Bascule gate system that included a new Bascule-type steel crest gate, torque tube, side seal plate assemblies, and plummer block mounting bracket supports. It was also decided to replace the cylinders in both abutments, upgrade the controls system, and to resurface areas of deteriorated concrete on the spillway and abutments.
Kleinschmidt developed a design and drawing package for the concrete modifications to the spillway and abutment structures to accommodate the new Bascule gate and address concrete deterioration around this section of spillway. We provided mechanical component analysis and design for the connection of the Rodney Hunt supplied components to the control equipment and the existing components. This included developing detailed fabrication level drawings for the development of modifications to the existing components to remain, and bill of material and torque values for the hardware. We also developed a trashrack air blast system design at the intake structure.
Our Team developed the construction bid package and provided bidding support. Kleinschmidt also performed a visit to Rodney Hunt's manufacturing facility to review the gate components prior to shipment to the project site. Kleinschmidt provided engineering support during construction to address as found conditions, modifications to the design, and integration of the various vendors components.
Kleinschmidt helped to solve complex mechanical challenges associated with this project by coordinating the layout, definition, and interconnection of the Bascule gate mechanical systems to meet the clients technical, budgetary, and schedule objectives. By addressing the deteriorated concrete on the spillway and abutments and installing a new air blast system while resources were mobilized for the gate installation and associated concrete work, the client realized further efficiencies and cost savings.