Columbia Canal Repairs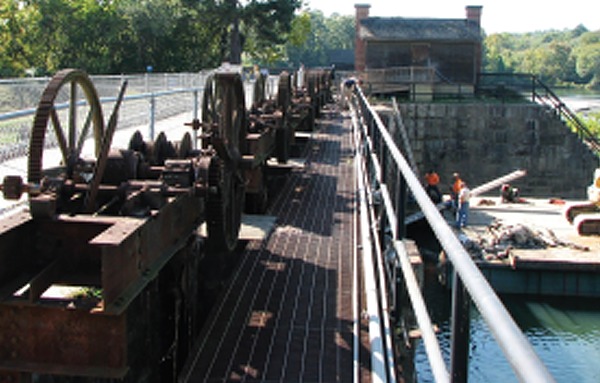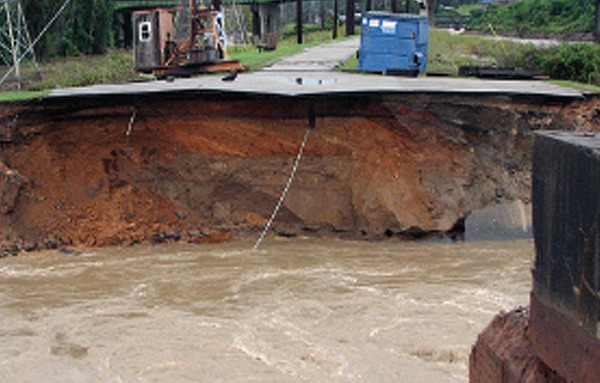 Engineering support to address flood damage
The City of Columbia, South Carolina endured a 1,000-year rain event in early October 2015, setting rainfall records and causing widespread flooding. As a result of the more than 16-inches of rain that fell, a hydroelectric power canal that also serves as the main source of drinking water for about half of the Columbia water system's customers breached. As a result of the flood damage, the City of Columbia also needs to rehabilitate the headgate structure and powerhouse, repair the canal earthen embankments, and replace the canal spillway. The City required engineering support for the emergency construction of a temporary cofferdam across the Columbia Canal and to close the canal headgates to reduce inflow allowing for control of canal overflow and maintenance of the drinking water supply.
Kleinschmidt has been working on the Columbia Canal and dam in various capacities for utilities owning hydropower facilities since 1996 and as a result had knowledge of the canal system. Kleinschmidt personnel provided dam engineering expertise to assist the City and their emergency engineer, Chao Engineering, and general contractor McClam Construction in directing the emergency construction at the time flooding occurred. Kleinschmidt is the prime engineering consultant for the rehabilitation of the headgate structure, which includes an evaluation of options, design, permitting, and construction support services. For continuity and with our experience, Kleinschmidt is also the sub-consultant to Michael Baker International, who is responsible for the option evaluation, design permitting, and construction support for the canal and powerhouse. Kleinschmidt's role as a sub-consultant is to assist Michael Baker with FERC licensing; and the planning and design of the bridges, powerhouse, hydro generation, and tunnel repairs.
Kleinschmidt's rapid response of personnel with intimate knowledge of the canal system and dam engineering enabled the City to secure the canal and prevent further damage to the canal's structures. The experienced Kleinschmidt project team remained on the project for the rebuilding and repair efforts, which are current in the preliminary design phase.