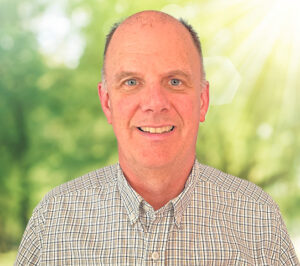 Pittsfield, ME– June, 15 2023 – Kleinschmidt Associates, an engineering, regulatory, and environmental consulting firm, is pleased to announce the addition of John Greenan, P.E., as Senior Engineering Advisor.  
John has extensive experience managing hydroelectric and dam safety projects with a focus on dam safety inspections, assessments and remediation projects, breach & stability analyses, security program implementation, Emergency Action Plans and dam safety surveillance and monitoring plans. Additionally, John has comprehensive knowledge of the Independent Part 12 Consultant process and has developed owner's dam safety programs. 
"We are thrilled to have John join the Kleinschmidt team.  John's extensive experience in the hydroelectric world, including as an Owner's Chief Dam Safety Engineer for a large portfolio of assets, will provide a wealth of knowledge and invaluable perspective to our clients," says Adam Haskell, Engineering Technical Director at Kleinschmidt. "We have enjoyed a long history of working with John as a client and are excited to now have him on our team, working with and mentoring our staff."
"I am pleased to have recently joined the Kleinschmidt after witnessing this talented team's continued ability to effectively serve clients while remaining attentive to natural resources." says John Greenan, Senior Engineering Advisor at Kleinschmidt.  
John holds a Bachelor of Science in Civil Engineering from Norwich University and is a licensed Professional Civil Engineer in Vermont and New Hampshire. He is an active Association of Dam Safety Officials (ASDSO) member, emphasizing his dedication to professional development and industry standards. 
About Kleinschmidt: 
Kleinschmidt was founded in 1966 with offices throughout North America. Our practice areas include engineering, science, and planning services are provided to power, energy, water, and government clients.  Kleinschmidt's team specializes in hydropower and water resource engineering, FERC licensing, fish passage and protection, hydrology and hydraulics, and habitat analysis and restoration. Our mission is to provide practical solutions for renewable energy, water, and environmental projects. For more information, visit www.kleinschmidtgroup.com.