We provide practical solutions for complex renewable energy, water, and environmental projects.
For more than 55 years, Kleinschmidt has provided engineering, regulatory, and environmental consulting services to energy companies and government agencies across North America. We provide practical solutions to complex problems affecting energy, water and the environment.
We are a mid-sized, employee-owned, environmental engineering consulting firm offering technical expertise and the skills required to work on large, complex projects. We have 12 offices strategically located throughout North America that enable us to provide personal attention and be responsive to our clients.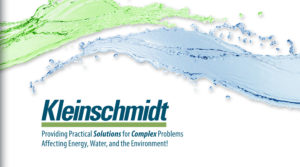 INTEGRITY and ACCOUNTABILITY built trusted relationships with employees, clients, and partners.

LEARNING, GROWTH and IMPROVEMENT sustains the TECHNICAL EXCELLENCE at the heart of our success.

FLEXIBLE WORK environments foster EMPLOYEE ENGAGEMENT.

EQUITABLE and INCLUSIVE practices encourage the diverse people and ideas that strengthen our future

EMPLOYEE OWNERSHIP promotes an entrepreneurial mindset and investment in our future
Empowering Everyone.
In order to create a sustainable future for Kleinschmidt, we recognize the importance of equitable practices and inclusivity. We commit to fostering an environment where everyone can thrive and feel a sense of purpose in what they do. Our work matters, and you matter too.​​​​​​​
We embrace the value of diversity when it comes to creating a strong community. With that in mind, we will nurture an inclusive culture where everyone feels empowered.  
Click here to learn more.
Client Listening Experience
LOYAL RELATIONSHIPS with our clients, teaming partners, and employees is one of our Core Values and has been part of our foundation since Steve Kleinschmidt founded us in 1966.
Kleinschmidt has a formal health and safety program which includes a corporate safety officer, safety committee, and safety procedures to ensure safe and healthful conditions for all employees. This safety program addresses job hazard analysis requirements, safety procedures, training, record keeping, and most importantly provides clear safety-oriented accountability for project team members and employees. All members of the Kleinschmidt team are required to follow appropriate components of the program and receive annual job-specific training.
The safety program process for every project begins with a risk assessment procedure that provides a framework to evaluate and address potential safety risks throughout the entire project lifecycle (i.e., pre-proposal through project closeout). The risk assessment helps to define the potential hazards very early in the project, and is first used during the initial planning of how the work can be accomplished. If the risk assessment identifies elevated risk potential, a project-specific safety plan is developed by the project manager prior to commencement of the work.
A job hazard analysis (JHA) is used to perform a daily evaluation of potential hazards of all activities outside of the office environment, prior to the execution of any work for the day. The Kleinschmidt JHA form is used for the starting point for all daily discussions, and may be modified as necessary to reflect the needs of the project.
Kleinschmidt has developed several detailed safety procedures to provide employees guidance as they relate to specific work activities:
| | | |
| --- | --- | --- |
| 30 Hour OSHA | Risk Assessment | Job Hazard Analysis |
| Safety Training Procedure – Ontario | Modified Work Procedure – Ontario | General Office Safety |
| Office Emergency/Fire Safety | First Aid/CPR/AED | Bloodborne Pathogens |
| Vehicle Safety | Electrical Safety | Incident and Accident Investigation |
| Manual Material Handling | Personal Protective Equipment | Chemical Hazard Communication |
| Work on and Around Water | Working Alone | Heat Stress and Cold Stress |
| Lyme Disease Prevention | Noise Exposure | Power and Hand Tools |
| Subcontractors Safety Manual | Ladder Safety | Lock Out / Tag Out |
| Confined Space Entry | Rope Access, Level 1 Technician | Rope Access, User Group |
| Fall Protection | Formaldehyde Safety | Wading Safety |
| Boating Safety | Electrofishing Safety | Fish Handling |
| Snorkeling Safety | Laboratory Safety | Ethanol Safety |
Philanthropy
Giving Back to the Communities Where We Work, Live and Play
Our Philanthropy Committee works on behalf of our employees to assist numerous organizations each year. From the Kleinschmidt Windstorm Challenge at the University of Maine, where students design and construct a floating platform for a scale model wind turbine and present to a panel of judges; to the Gulf of Maine Research Institute, providing transportation for rural Maine middle school students to travel to Portland to learn and play in the Lab Venture Program, we have been honored to work with some fantastic organizations to promote learning for middle and high school students.
We are thankful to our clients and partners, and to our amazing employees for enabling us to be able to assist these, and so many other wonderful organizations. 
Learn more about our Philanthropy work here.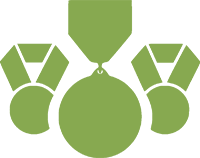 Honors and Awards
Kleinschmidt was named as one of the 2016 and 2015 Best Places to Work in South Carolina, 2016 and 2013 Best Places to Work in Maine and 2015 and 2013 Best Places to Work in Pennsylvania. We were selected as recipient of the Circle of Excellence (COE) Award for outstanding financial and customer service performance in both 2008 and 2011.
Kleinschmidt has been awarded numerous engineering excellence awards over the years on the national and state levels including the following:
2020 PSMJ Award for Client Satisfaction
2019 EBJ Award Opal Springs Hydropower Project
2019 EBJ Award for Social Contribution
2019 APWA Project of the Year Winner Structures Less than $5 Million – Illabot Creek Restoration Project 
2019 CCBJ Award for Technology – McBreach Software
2018 and 2019 Zweig Best Firms To Work For
2018 ENR Best Project Award – Cowlitz Falls North Shore Collector
ACEC – Maine Honor Award (2017): Howland Decommissioning and Bypass Channel Design
ACEC – National Honor Award (2016): Menominee Fish Lift
ACEC – Maine "Grand Conceptor" Award (2016): Menominee Fish Lift
ACEC – Maine Honor Award (2015): Holtwood Expansion Project
ACEC – Maine Honor Award & Special Recognition Award (2015): Milford Fish Elevator
ACEC – Maine Honor Award (2009): Meadow Dam Rock Ramp
ACEC – National Honor Award (2007): AquaPod Fish Containment System
ACEC – Maine "Grand Conceptor" Award (2007): AquaPod Fish Containment System
Excellence in Concrete Award for Utility – Lebanon Water Treatment Plant
PNWS Excellence in Engineering Large Engineering Works Project – Lebanon Water Treatment Plant
NHA OSAW Award (2013): Jordan Dam Project – Operational Excellence category
National Hydropower Associate (NHA) "Outstanding Steward of American Waters" (OSAW) Award (2013): Holtwood Bald Eagle Management & Monitoring – Recreational, Environmental & Historical Enhancement category
American Council of Engineering Companies (ACEC) – Maine "Grand Conceptor" Award (2013): Jordan Dam Project
Renewable Energy World North America's "Project of the Year" Runner-Up Award (2013): Jordan Dam Project