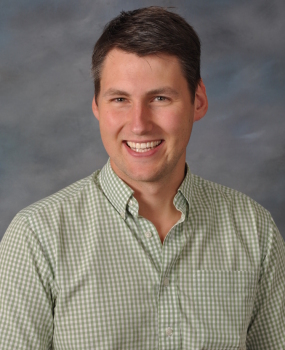 Pittsfield, Maine – August 31, 2021 – Kleinschmidt Associates, an engineering, regulatory, and environmental consulting firm, is pleased to announce the appointment of Michael Parker, P.E., as Engineering Market Leader, to the Strategic Growth Group. In this role, Michael will work throughout North America helping clients develop practical solutions for their new or existing hydropower projects.
Michael has a broad range of experience in hydropower project design, feasibility studies, hydro facility rehabilitation, mechanical system, and energy modeling.  He recently serviced in the role of Mechanical and Electrical Engineering Manager where he worked closely with clients on a variety of projects including pumped storage, fisheries engineering, dam water supply siphons, gate replacements, penstock replacements, spillway design, and powerhouse design.
"Michael has demonstrated that he understands complex hydropower and renewable energy projects and works well with power utilities and independent developers to help bring their projects online in the shortest, most cost-effective way practical", says Russ Sanford, Chief Growth Officer with Kleinschmidt, "He loves working in this industry and we are delighted to have an opportunity where he can continue to do what he loves."
Michael has a B.S. in Mechanical Engineering from the University of Maine and is a professional engineer in Maine, Vermont, New Hampshire, and Nevada.
About Kleinschmidt
Kleinschmidt was founded in 1966 with offices throughout North America. Our practice areas include engineering, science, and planning services are provided to power, energy, water, and government clients.  Kleinschmidt's team specializes in hydropower and water resource engineering, FERC licensing, fish passage and protection, hydrology and hydraulics, and habitat analysis and restoration. Our mission is to provide practical solutions for renewable energy, water, and environmental projects. For more information, visit www.kleinschmidtgroup.com.