Whitman Lake Hatchery Modifications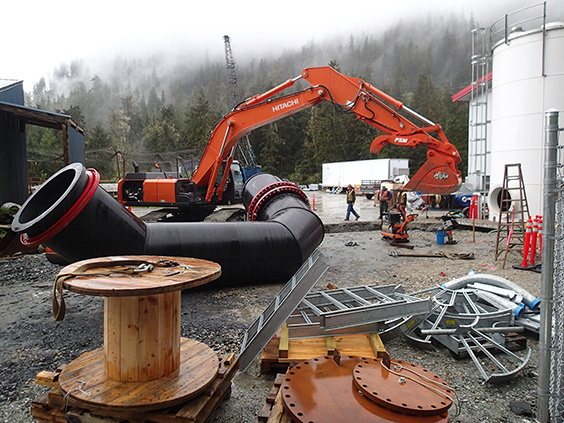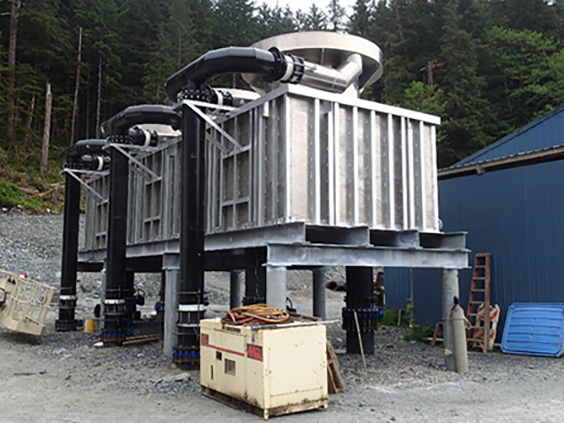 Degassing and Water Supply Designs
The Southern Southeast Regional Aquaculture Association (SSRAA) owns and operates a hatchery downstream of Ketchikan Public Utilities' (KPU) 4.6 MW hydroelectric project on Whitman Lake Dam. SSRAA required engineering design for modifications to the Whitman Lake Hatchery.
Kleinschmidt | R2 prepared a preliminary and final design for modifications of a degassing system and water supply conveyance system. We designed a centralized degassing system that replaced the existing array of 18 individual gas stripping columns. The design also included an entirely new water supply manifold and piping system for the 18 rearing ponds, 3 adult holding ponds, and the incubation building located at the hatchery. Structural design included the degassing tower tanks, thrust blocking for pipe systems, pipe supports, and elevated walkways.
The water supply for the hatchery is primarily supplied by the head tank which was part of the powerhouse constructed for the hydroelectric project. Kleinschmidt | R2 was responsible for the design of the water supply and degassing system downstream of the head tank. The water from the head tank is routed to a 48" diameter HDPE manifold to supply the degassing towers. The degassing tower consisted of the degassing units and large stainless-steel tanks that were supported on a steel frame. Water from the degassing towers is then routed through the new piping system to the rearing ponds, the adult holding ponds, and the incubation building. The entire system water supply system is gravity-driven.
Our innovative designs at Whitman Lake allowed the construction of the water supply pipe and manifolds without disrupting the operation of the hatchery. Our designs also reduce operations and maintenance costs and improve the reliability of the degassing system.